Spring Health Tips For Your Dog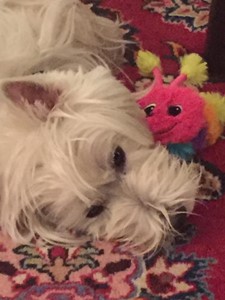 Spring has finally sprung, and that means it's time to head outdoors and enjoy warmer, longer days on walks, jogs or bike rides with our beloved, four-legged best friends. Enjoying more time spent outdoors with your dog is part of what we love about Spring, but it does require being mindful of changes to both your own and your pet's lifestyle, the landscape and the products you keep inside your home.
Spring also calls pesky pests outdoors and potentially toxic plants to grow, raising your dog's risk for heartworms, poisoning and fleas and ticks. While taking long walks with your dog is a great way to stay active and healthy, it's important to know what plants and flowers to look out for, as well as preventive steps you must take to protect against harmful illness and discomfort.
Make the most of this beautiful new season in sunny Virginia Beach, VA, and enjoy another wonderful Spring beside the furry family members you love with these simple Spring health tips for your dog!
Ticks and Fleas
When the weather warms up, fleas and ticks come out in droves, making your pet a perfect target and a potential new home. Make sure your pet is taking preventive flea and tick medication to protect against pests, and be sure to regularly check around their heads, ears, chest and legs for ticks and fleas after taking long walks outdoors.
Toxic Plants in Bloom
Now that plants and flowers are coming into full bloom, it's important to be mindful of toxic plants that your pet may be exposed to while walking, running or roaming outdoors. Hyacinths, daffodils and tulips can all be toxic to dogs, and many fertilizers and mulch can be toxic as well. Stay alert and aware while on walks to ensure that they don't consume or rub in dangerous plants or flowers, and watch for signs of poisoning or illness if you think they may have been exposed to toxins.
Heartworm Prevention
Because mosquitoes are more prevalent in the warm weather months, so are heartworms. Now is a good time to make sure your pet is properly protected through appropriate heartworm medication. Make sure you've been giving medication monthly, and if your pup hasn't been checked in a while, now is the time to schedule a heartworm for peace of mind.
Watch Dangerous Cleaning Products at Home
You may be ready to tackle your annual Spring cleaning routine, but before you do, be aware of toxic cleaning products that your pet may be exposed to in the process. Try to use as many natural and safe products as possible (think baking soda and vinegar), but when you must use bleach or other powerful, chemical cleaners, make sure to keep them locked up and out of your pet's reach. Also, make sure that you keep your pets safely out of the way while you clean. Be mindful of bathroom cleaners and anything with bleach or heavy chemicals in them, and consider using those when your dog is out of the house completely.
Checkup and Vaccinations
Spring is a perfect time to have your pet evaluated for their overall health needs and stay up to date on vaccinations. Since the warm weather months will likely increase their activity and need for hydration and potential changes in diet, it makes sense to visit your veterinarian and have a thorough checkup. You'll also want to make sure they've received appropriate boosters and necessary vaccines to keep them safe while outdoors in the coming months.
Filed Under: Pet Friendly Apartments